2001 Olney-Sandy Spring Rd.
Olney, Maryland 20832

301.924.4485 ext. 116
Toll-Free 866.682.7529

info@nationalplayers.org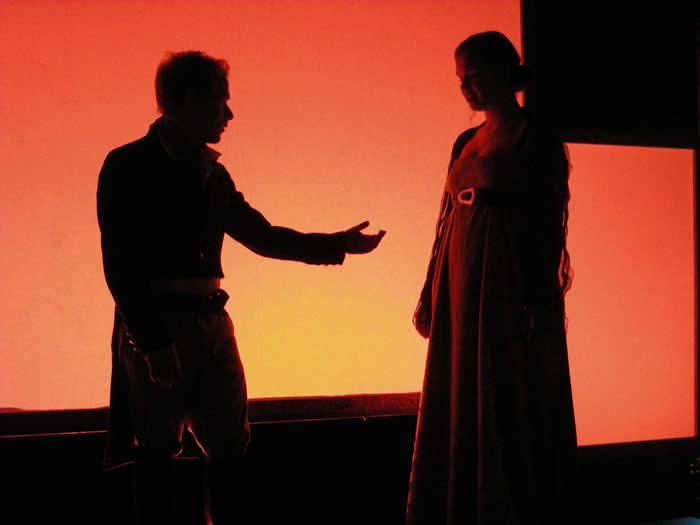 The National Players has existed since 1949 as a bridge for young actors who, after completing an academic experience, are eager to find pathways into the professional arena. Tour gives actors opportunities and experiences that enable them to explore and develop their craft, as well as to share their love of theatre with audiences of all ages. The company's focus in rehearsal is clarity of storytelling while using classical text as a platform for their development as actors. This cultivates a spirit of exploration, discovery, and trust. Once on the road, the company is responsible for ALL aspects of the repertory.
Tour is about development of the actor's skills and the responsibility to the audience through a commitment to excellence. It is often difficult and strenuous, but it is also incredibly rewarding and even life-changing. Touring with National Players is one theatrical outlet where you have the opportunity to present plays to people who might not ordinarily experience theatre, to be an integral part of an ensemble, to become fully immersed in all aspects of the production for an extended period of time, and to grow as an individual as well as a performer. A firm commitment to these goals make a National Players tour an experience that will stay with you professionally and personally.
If you are interested in auditioning for National Players, you must be a non-equity actor who has completed a post-high school academic experience (i.e. college degree or certificate program).
Casting for our 64th tour of Romeo and Juliet and Animal Farm has been completed. Thanks to all who have auditioned; the talent this year was plentiful!
Casting for our 65th tour (TBA) will begin in January '13. Check in again later for more details!