WORKSHOPS
OLNEY THEATRE INSTITUTE

NATIONAL PLAYERS WORKSHOPS
As a bonus to your engagement, "Question and Answer" sessions may be scheduled with advance arrangement free of charge immediately following each performance. Moderated by the actors, audiences will have an opportunity to ask questions about the production they have just seen as well as about life as a professional in the arts.
Workshops are a unique way to bring actors and audience members together before or after a performance. The company is composed of experienced, young, professionals trained in the art and skills of theatre. Each workshop is tailored to fulfill the needs of the specific audience, taking in to account differences in age, interest, education and experience as defined by the presenter. Workshops are most successful in smaller groups of 20-40 students, but can be adapted to serve up to 140 students. Though most workshops last approximately 45 minutes, but can be expanded to fill your time schedule. Workshop fees vary depending on the length and number of participants.




SHAKESPEARE: The Actor's Journey - This engaging workshop illuminates the journey the actor must take to bring Shakespeare's words to life. Using scenes and soliloquies from Shakespeare, students explore and personalize Shakespeare's language, characters, and situations.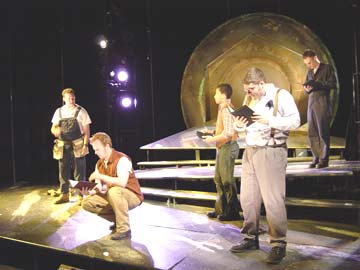 ACTING AND IMPROVISATION - The Players lead students through a brief series of exercises and improvisational games to warm-up the body, voice, imagination and intellect, followed by an introduction to scene study.
STAGE COMBAT - A specialty workshop in the rudiments of illusion and the techniques of effective stage fights. Players demonstrate the techniques of stage combat: hand-to-hand and/or sword fighting. Students are instructed in the basic elements and safety precautions used in stage fighting.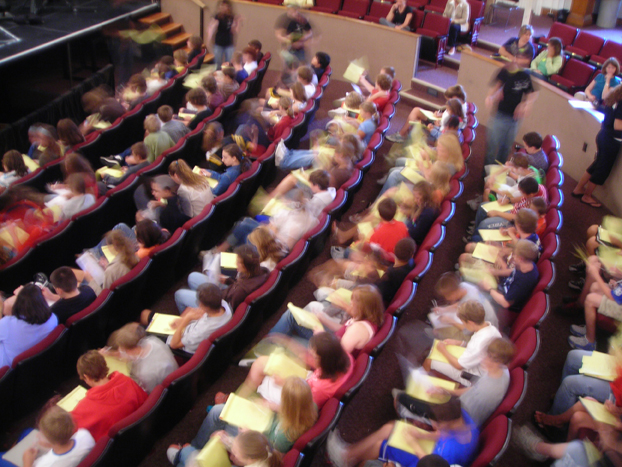 POWERPLAY – A dynamic and interactive playwriting workshop that introduces the basics of dramatic structure and involves students in the creative process. Through a series of exercises and improvisations, the students write monologues and short scenes that are then brought to life by the actors in the company. Especially useful as a pre-show workshop, PowerPlay provides students with an introduction to the actors, gets them excited about the show they are about to see and puts them in touch with their creativity.




FOR MORE INFORMATION REGARDING WORKSHOPS
PLEASE CALL 301.924.4485 X116


Now On Tour!
2008-2009