CAST AND STAFF
OLNEY THEATRE INSTITUTE

CURRENT TOUR MEMBERS
PLAYERS VETERANS
ARTISTIC STAFF
ARTISTIC STAFF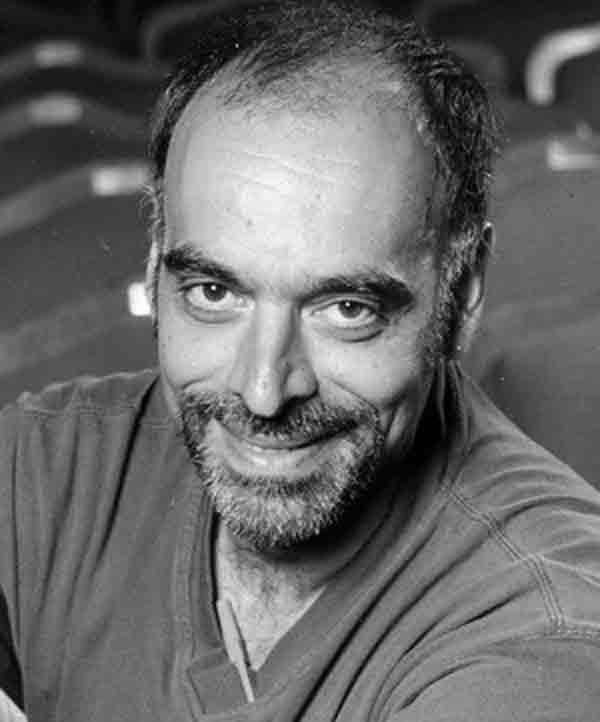 JAMES A. PETOSA (Artistic Director) Mr. Petosa began his association with Players when he composed the original music score for the 32nd Tour's production of The Tempest. He has also directed Cyrano de Bergerac,Dracula, Animal Farm, Amadeus, As You Like It and The Elephant Man, and has co-directed productions of Much Ado About Nothing, A Midsummer Night's Dream, Twelfth Night, Othello, The Taming of the Shrew and Nicholas Nickleby. For Catholic University's Hartke Theatre he staged the first post Broadway production of Stephen Sondheim's Merrily We Roll Along, Cyrano de Bergerac and Pacific Overtures. Mr. Petosa also serves as artistic director for the Olney Theatre Center for the Arts, where his most recent directorial credits there include Thérèse Raquin, Death of a Salesman, Equus, A Question of Mercy, Amadeus, Racing Demon, Cinderella, To Kill a Mockingbird, Romeo and Juliet, Becket, Broken Glass, The Fifth Season, Night of the Iguana, The Trip to Bountiful, Sight Unseen, Shadowlands and Voice of the Prairie. Prior to his association with Players, he was artistic director for the St. James Cathedral Arts Pavilion in Brooklyn where he directed J.B. and Voices. He also served as performing arts coordinator for the Cathedral of St. John the Divine in Manhattan. As a composer, he has written vocal and incidental scores for Robert Montgomery's Subject to Fits and Snoo Wilson's Vampire, The Soul of the White Ant and Everest Hotel at the New York Theatre Studio where his own musical version of Peer Gynt was performed in concert. Other New York directing credits include The Maids and Still on the Shore at the Lincoln Center and A Good Time and The Brute for off-Broadway's Theatre Matrix. The past five years he has been producer and director of the Potomac Theatre Project in Washington, D.C. where he directed Closetland, Trial of the Catonsville Nine, C.P. Taylor's Good and Robert Chesley's The Dog Plays. Additional accomplishments include The Boys Next Door, Italian American Reconciliation and The Diary of Anne Frank at the Roundhouse Theatre, Brecht on Brecht, Pins and Needles and Another Antigone at the Washington Jewish Theatre and Principia Scriptoriae at the Studio Theatre. He has served as theater director of "Voices From The Streets," a program which provides a stage for the homeless people in the D.C. area, affiliated with the Community for Creative Non-Violence. He serves on the advisory boards of the Actors' Center and the Playwright's Unit of Washington, D.C. He is a member of the Dramatists Guild, Actors' Equity Association and the Society of Stage Directors and Choreographers.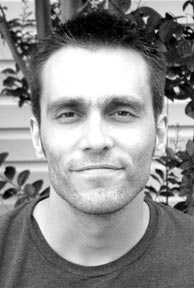 CLAY HOPPER (Director, As You Like It) is the Artistic Manager of National Players. He most recently directed Call of the Wild and Twelfth Night for the 59th Annual National Players Tour. Also for National Players/Summer Shakespeare Festival: The Tempest, Othello, The Taming of the Shrew, Much Ado About Nothing, Midsummer Night's Dream, Romeo and Juliet and Amadeus. Other recent credits include On the Verge or The Geography of Yearning at Contemporary American Theater Festival's Actor's Lab, Bring Me Giants at McDaniel College and King Lear at College of Wooster. Clay received his MFA from Boston University's College of Fine Arts. Before moving to Boston, he lived in New York where was assistant director at various theaters including Roundabout Theatre Company and Manhattan Theatre Club. In 2002 he founded and produced a new play series called New Works/After Hours at Lincoln Center Institute's Clarke Studio Theatre. Off-off-Broadway credits include A Home Without by Robert Westfield, Different Zen by Clay Hopper with Third Eye Rep, Earthworms by Albert Innaurato (reading starring Roger Rees) with The Working Group, Triage by Chris Shiea with Miranda Theatre, and The Interrogation by Murphy Guyer with The Miranda Theatre. Upcoming projects are Much Ado About Nothing for Tour 61 and Call of the Wild on Olney Theatre Center's Mainstage in 2009.
JEFFRY STANTON (Director - 1984) Recent credits include One Flea Spare by Naomi Wallace, Under Milk Wood by Dylan Thomas, A Number by Caryl Churchill, Iphigenia 2.0 by Chuck Mee and Machinal by Sophie Treadwell. This summer, Jeffry served as Artistic Director of Potomac Theatre Project's "After Dark" play series in residence at the Atlantic Theatre Company in NYC. Jeffry received a BFA and MA from Emerson College. He is currently a graduate director at Boston University College of Fine Arts and will receive his MFA next spring. Jeffry will direct The Birthday Party by Harold Pinter at Boston University this fall.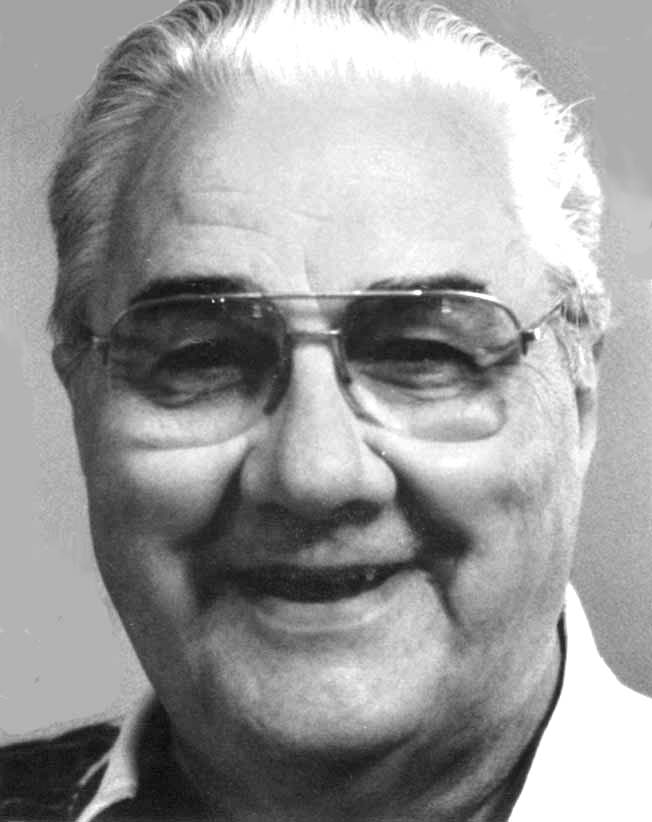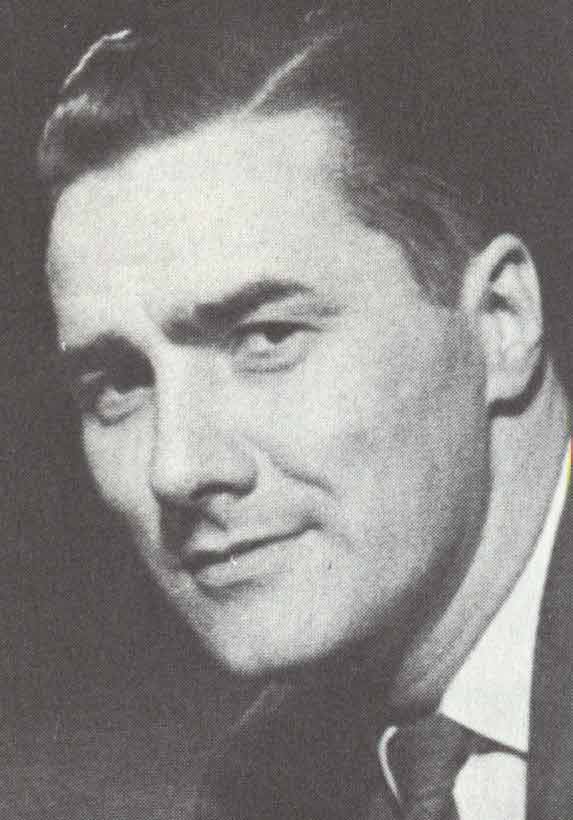 BILL GRAHAM, SR. (Acting Coach, Benefactor) William H.Graham has been associated with National Players for over fifty years as artist and administrator. After serving in the Navy from 1944 to 1946, Mr. Graham received his BA in Pre-Law from LaSalle University, and received an MA in Drama from The Catholic University of America. He has directed over 50 theatrical productions, and had leading roles in over 40 productions. Mr. Graham has served as Managing Director of St. Michaels Playhouse, Executive Director of Olney Theatre, and Chairman of The Catholic University of America's Drama Department. He was a founder and director of the MFA acting program at Catholic University. He is currently the chairman of the Board for Olney Theatre Center for the Arts. A member of Actor's Equity Association (AEA), Screen Actor's Guild (SAG), and American Federation of Television and RadioArtists (AFTRA), Mr. Graham has narrated for National Geographic, Voice of America, and PBS. Thanks to Mr. Graham's dedication to National Players, the touring company continues to thrive.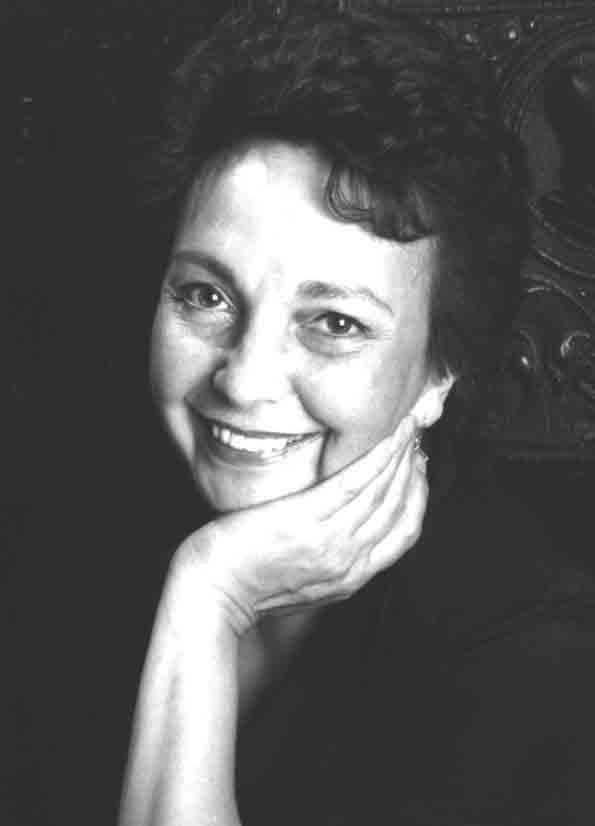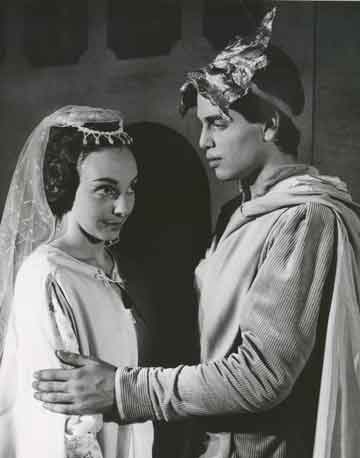 HALO WINES (Acting Coach) serves as Associate Artistic Director for Olney Theatre Center and National Players, as well as co-director with Alan Wade of OTC's acting workshops. Ms. Wines most recent acting credits include Daisy Werthan in Driving Miss Daisy, Ruth Steiner in Collected Stories (a reprise of her 2001 performance at Theatre J, in Washington, DC), Countess Aurelia in The Madwoman of Chaillot, and Miss Sook in Holiday Memories. Her directorial credits include OTC's productions of The Miser, The Rivals, Tartuffe, Summer Shakespeare's Twelfth Night, and the National Players Tour 54 As You Like It. She has been honored with five Helen Hayes Award nominations and received the award for Outstanding Lead Actor in a Resident Play for her performance in Cloud Nine at Arena Stage, where she spent 25 years as a resident company member.
DIANA KHOURY (Costume Designer) has designed Nobody's Perfect at The Kennedy Center Theatre for Young Audiences. She also designed Ok and Underground for the Inkwell Festival, Made in China for Solas Nua, Black Comedy for the Perseverance Theatre in Juneau, Alaska, and A Midsummer Night's Dream for the Illuminations Theatre in Manteo, North Carolina. Upcomming projects include assisting on Kite on the Wind with The Kennedy Center Theatre for Young Audiences, Anima with Doorway Arts Ensemble, and Intimate Apparel with African Continuum Theatre Company. Diana holds a BFA from the North Carolina School of the Arts in Costume Design and Technology.
MARK LANKS (Lighting Designer) returns to National Players having previously designed Tour 59 (Twelfth Night and Call of the Wild) and summer 2007 tour of The Tempest. Other recent designs include Glory Days on Broadway, Big River at Olney Theatre, The Happy Time and The Studio at Signature Theatre, An Evening with Scott Bakula for Ford's Theatre, Julia Nixon in Concert at the Lincoln Theatre, Tick Tick Boom! at MetroStage, and Songs for a New World at Strathmore Music Center. He received a BA in Musical Theatre from Susquehanna University and an MFA in Lighting Design from Boston University.
EDWARD MOSER (Sound Designer) is pleased to be joining National Players this season. An associate member of the Audio Engineering Society, Ed's 25 year career has encompassed production in various disciplines. Mostly recently he has designed for the Quotidian Theatre's production of Long Day's Journey Into Night. His favorite musical credits include Señor Discretion Himself at Arena Stage, Urinetown at University of Maryland, David in Shadow and Light at Theatre J, and Godspell at Olney Theatre Center. He has also enjoyed working on Treasure Island at Roundhouse Theatre, Mrs. Warren's Profession at Rep Stage, and numerous productions at Olney including Mousetrap and I Am My Own Wife.
ANDREW SCHARWATH (Lighting Designer) is delighted to be working with the National Players for the first time. Andrew has been designing and assisting around the DC area for the past year. Recent Designs include Zanna Don't! at Kensington Arts Theatre, and The Cripple Of Inishmaan at Silver Spring Stage. Andrew recently served as the assistant for The Happy Time at Signature Theatre, and will soon assist Shakespeare Theatre Company's production of The Way Of The World. Andrew holds a BA in Technical Theatre from The University at Albany.
CRISTINA TODESCO (Scenic Designer) has past designs that include Look Back In Anger at Orfeo Group; Billy Bishop Goes to War at Gloucester Stage Company; Ernani at Opera Boston; Three Tall Women, Arms and The Man, The Underpants, A Little Night Music (IRNE Award: Best Musical Production) at Lyric Stage Company of Boston; The Clean House (Elliot Norton Award: Outstanding Set Design), House With No Walls, The Santaland Diaries, Silence at New Repertory Theater; The Bluest Eye, Mr. Marmalade with Company One; The Atheist at Huntington Theater Company and Williamstown Theater Festival; Simon Says with PSFilms; Sonia Flew, at Summer Play Festival, The Clurman Theater; Around the World in 80 Days, Pal Joey, The Violet Hour (IRNE nominee: Best Set Design) at Stoneham Theater. Cristina received her MFA in scenic design from Boston University.

DIANA FOOKSMAN (National Players General Manager) The first National Players Apprentice, Diana is thrilled to return to the company as a professional staff member. Diana holds an M.F.A. in Theatre Management/Arts Administration from the University of Alabama and a B.A. in Drama and Public Relations from the University of Hartford. Diana was employed (at one time or another) on all sides of the stage before ending up in management. She is proud to have worked at Huron Playhouse, Olney Theatre Center and the Alabama Shakespeare Festival.



Now On Tour!
2008-2009