Martin Platt
Artistic Director- Olney Theatre Center

Bio coming soon
---
Jason King Jones
Director, Romeo and Juliet and Animal Farm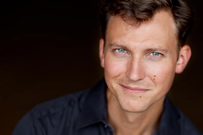 Jason is thrilled to direct again for National Players. Previous National Player credits include: Of Mice and Men. REGIONAL:  Shakespeare Theatre of New Jersey: Comedy of Errors, Servant of Two Masters, Complete Works of William Shakespeare (Abridged), Merry Wives of Windsor, The Grouch; New Jersey Rep: The Women of Lockerbie, The Good Daughter; Shakespeare Center of Los Angeles: Twelfth Night. TOURING: The Acting Company (as Staff Repertory Director): Jane Eyre, Richard III, Murder by Poe. EDUCATION: BFA in Theatre Performance from Missouri State University, MFA in Directing from Boston University.
---
Bill Graham, Sr.
Acting Coach, Benefactor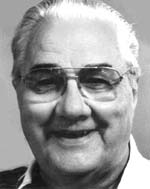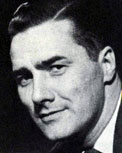 William H.Graham has been associated with National Players for over fifty years as artist and administrator. After serving in the Navy from 1944 to 1946, Mr. Graham received his BA in Pre-Law from LaSalle University, and received an MA in Drama from The Catholic University of America. He has directed over 50 theatrical productions, and had leading roles in over 40 productions. Mr. Graham has served as Managing Director of St. Michaels Playhouse, Executive Director of Olney Theatre, and Chairman of The Catholic University of America's Drama Department. He was a founder and director of the MFA acting program at Catholic University. He is currently the chairman of the Board for Olney Theatre Center for the Arts. A member of Actor's Equity Association (AEA), Screen Actor's Guild (SAG), and American Federation of Television and RadioArtists (AFTRA), Mr. Graham has narrated for National Geographic, Voice of America, and PBS. Thanks to Mr. Graham's dedication to National Players, the touring company continues to thrive.
---
Amy Altadonna
Sound Designer- Romeo and Juliet
Amy's designs and original music have been heard at Utah Shakes, Colt Coeur, The Cherry Lane, Pearl Theatre, HERE Arts Center, Perseverance Theatre, Ars Nova, Stonington Opera House, InProximity, Columbia, Yale and American University.  Feature films include Mandatory Love and The Perfect Wedding.  BA in Music, William and Mary; MFA in Sound Design, Yale. Theatre:  amyaltadonnasounddesign.com
Film:  amyaltadonna.com
---
Kourtney Barber
Sound Designer- Animal Farm
Kortney is excited to be working with National Players at Olney Theatre Center on this production of Animal Farm. Some NYC credits include: Bite the Apple for NY International Fringe Festival with The Other Mirror, Power Plays at NYU Studio Tisch, As You Like It at Columbia University, Point of Departure with Smoke & Mirrors Collaborative.  Some PDX credits include: Hedwig and the Angry Inch, Plaid Tidings with Triangle Productions, Tommy with Live Onstage Productions.  Associate Sound Designer credits: Crazy Enough, 25th Annual Putnam County Spelling Bee at Portland Center Stage
---
Casey Kaleba
Fight Director
Casey Kaleba returns to National Players after doing fight work on tours 56, 57, and 58. OLNEY THEATRE CENTER: Sleuth and Camelot. DC AREA: Shakespeare Theatre Company: The Merry Wives of Windsor; Round House Theatre: Double Indemnity, Crown of Shadows, Charming Billy, The Talented Mr. Ripley; Folger Theatre: The Taming of the Shrew, The Gaming Table, Othello, Hamlet, 1 Henry IV; Signature Theatre: Really, Really, See What I Wanna See, Nest. EDUCATION: PhD (ABD), MA from the University of Maryland, BA from James Madison University, Certified Teacher with the Society of American Fight Directors.
---
Pei Lee
Costume Designer
OLNEY THEATRE CENTER: The 39 Steps, Triumph of Love, Call of the Wild, Peter Pan, Big River, Democracy, Miracle Worker, Carousel, Copenhagen, Monster and National Players Tour 59. DC AREA: The Last Days of Judas Iscariot (Helen Hayes Award nomination for Outstanding Ensemble) and Skriker for Forum Theatre, References to Salvador Dali Make Me Hot for Rorschach Theatre, 1984 for Catalyst Theatre, No End of Blame for the Potomac Theatre Project, Ugly Duckling for Adventure Theatre, Dimly Perceived Threats to the System for the Loyola College and Hamlet: The Rest is Silence for Synetic Theatre. EDUCATION: BA from University of North Carolina at Chapel Hill and MFA from University of Connecticut.
---
Gary Slootskiy
Lighting Designer/Master Electrician
Recent designs include The Independents (FringeNYC), Animals (Ars Nova ANTFest), Orpheus in the Underworld (Boston Opera Collaborative), Mary's Wedding (Bristol Valley Theatre), Peer Gynt, Bluebeard's Castle (Tribeca PAC) and Crave (Heart&Dagger). He has assistant designed projects with Roundabout, Second Stage, New York Theatre Workshop, the Huntington Theatre and the Boston Lyric Opera. Web: garyslootskiy.com
---
Cristina Todesco
Scenic Designer
Cristina is pleased to be working with National Players after designing Tour 60 and 61. Olney Theater Center credits include Sleuth, The 39 Steps, Opus, Farragut North, Triumph of Love, A Passion for Justice: An Encounter with Clarence Darrow. REGIONAL: Coriolanus (Commonwealth Shakespeare), Red, The Divine Sister (Speakeasy Stage), Three Viewings (New Repertory Theater), The Balcony (Boston Conservatory), 12th Night (Actor's Shakespeare Project) all three Annie Baker plays in Boston's Shirley Vermont Play Festival: Circle Mirror Transformation (Huntington Theater Company).  2008, 2010, 2011 Elliot Norton Award for Best Design. EDUCATION: MFA in Scenic Design from Boston University's School of Theater Arts.
---
Kevin Hasser
General Manager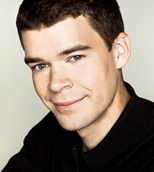 Kevin Hasser is pleased to re-join the National Players after performing on their 60th Tour as Winston in 1984 and Dukes Frederick/Senior in As You Like It. Kevin has also worked as a performer, administrator, and technician in many of the DC metro area's professional theatres. He's previously performed at Olney Theatre Center (Farragut North), The Shakespeare Theatre Company (All's Well that Ends Well), Keegan Theatre (Laughter on the 23rd Floor, Golden Boy, and The Crucible- US residency and Ireland tour), The Virginia Shakespeare Festival (Hamlet and The Comedy of Errors),1st Stage- (Side Man, Fuddy Meers and The Prisoner of Zenda), Forum Theatre (Church), and The Maryland Shakespeare Festival (The Complete Works...[Abridged]). Kevin is excited to help facilitate this next tour, and is looking forward to continuing the tradition of the National Players. Feel free to drop him a line about bookings in your area!
---
Meghan Twible
National Players Associate, Dramaturge, and Assistant Director
Bio coming soon