National Players is still booking for the 2012-2013 season of Romeo and Juliet and Animal Farm! If you would like to learn more about our shows, check out our performance and workshop one-sheet descriptions below. If you'd like more information still, email Kevin Hasser or call 301.924.4485 x.116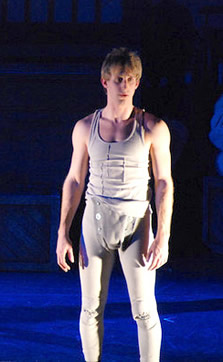 NPTour 64 Company and Workshops
NPTour 64 Production Descriptions
Booking for Tour 65 (the 2013-2014 season) will begin soon. Stay tuned for more details!
To those theatres, schools, colleges, and others who are hosting us this year, thank you! We're excited to come by! Below you will find links to all sorts of information and resources that will help ensure that you have the most successful show possible. If we can be of further assistance, please don't hesitate to call!

TOUR 64: Romeo and Juliet and Animal Farm.

Posters:
**Coming Soon**

Posters with a blank venue field:
**Coming Soon**
(Bill Army in Tour 59's Call of the Wild: the Musical)
Production Photography:
Romeo and Juliet: See our Facebook album!
Study Guides:

Press Book: Backstage and Artistic Staff
Technical Rider (updated 7.31.12)
Light Plots: Romeo and Juliet, Animal Farm *coming soon*

Evaluations for: Students and Teachers
**Please take a moment to fill these out. Not only do they help us improve our programming, they are also essential for securing grants and meeting educational goals.